Happy new week Ladies!! :) Seen the Pyjamas trend? is it a Yes or No for you?
Pyjamas are meant to be night wears right? Yeay but now it's day wear thanks to celebrities such as Rihanna. It's been embraced by lots of celebs and they even mix and match :)
So ladies can you wear your pyjamas as day wear too?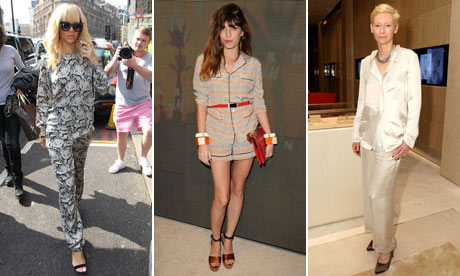 If you would like to pull of the pyjamas look check out these
tips
from
venusbuzz.com
Have a lovely week ahead! Cheers!